DROPSHAPED™
Already our components for beginners are smart designed and precision engineered.
Precision makes you more accurate.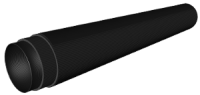 DYNAMIC-REFLEX-DESIGN™
All Aurel fiberglass, hybrid and carbon shafts have been optimized towrads the dynamic spine and are  wrapped in tight tolerances with multidirectional prepregs.
Durability and consistency give you confidence.

AUREL® ARCHERY
Arrow shafts and accessories in modern materials, attractive design, solid build quality, proven quality and excellent fit.
With Aurel you simply shoot superior.

Arrow shafts as they are needed today
Carbon monocoque riser, full-carbon limbs, fine adjustable compound bows, faster string material … The technological development in bowmaking is pushing the boundaries. Man too has evolved, today traditional standards can't be taken carelessly 1:1.
Our goal: To develop and manufacture arrow shafts that make the best use of the potential of new bows and meet the ergonomics of today's archers.
.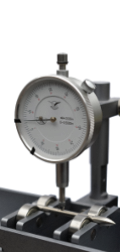 Components, as they should be
Especially in today's compound bows, it is no longer enough to shoot precise shafts. Points must be at least as sharp, straight and round like the shaft, otherwise in flight vibrations and imbalance can lead to arrow drifting. Pin-nocks must be 100% centric and parallel to the shaft to guide the arrow in the right direction during launching.
Our goal: No compromises! Arrow components in high-performance materials, designed and manufactured in tolerances that far exceed industry standards.
Accessories, added value for everyone
Under the brand name Aurel we are will be gradually introducing into the market archery products for dealers and consumers of which we are convinced that they provide an added value for archery.
When choosing potential products we are very selective at Aurel an pay attention first on quality and safety for consumers.
For us it is important that archers can confirm by themselves what we (and others) promise them. That was reason enough to have the most accurate portable precision scales manufacture according to our specifications.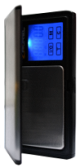 20. Januar 2014

The year starts with drive. From 24th to 26th January 2014 the WA Indoor World Cup Stage 3 will take place in Telford, UK. Around 900 archers and some 1000 spectators are expected. The event is also at the same time the "European Archery Festival 2014" with many nameful exhibitors. … Read More

3. Januar 2014

The Aurel team wishes you all a happy and prosperous New Year 2014! In 2013 we have made "Aurel" a more known brand. In 2014 more shaft series will be added. Existing series will be extended to include more spines. Also this year we will continue talking and listening to archers, because we want to … Read More